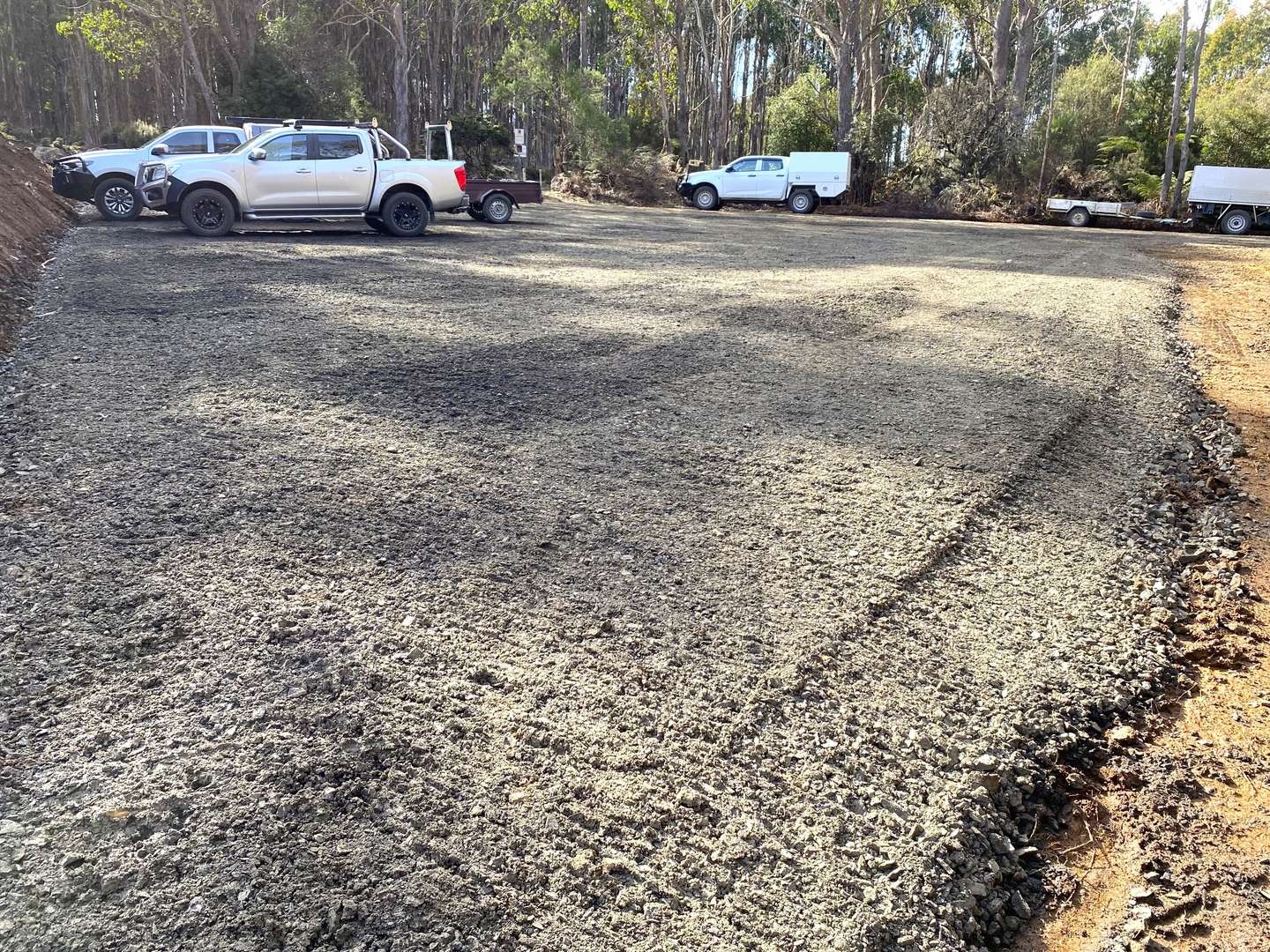 Parking area extension
Talbots Lagoon
An extension to the parking area has been completed at Talbots Lagoon. Increasing popularity at Talbots over the past few seasons had seen the limited parking facilities become quite crowded on busy days.
In partnership with Forico, IFS engaged Civilscape Contracting to complete the car park extension. This involved removing a small amount of plantation trees, flattening the area and laying down road base gravel to finish the job.
In addition to this the Bosses Hole carpark has been re-gravelled, with the walking track to the lagoon improved including a properly gravelled kayak launching area. Drainage at both carparks has been improved and pot holes in the road around the main carparks have been fixed.
Anglers at the lagoon this week gave the improvements the thumbs up, with good quality fish being caught using all angling methods. Mayfly activity is just starting to fire up, and one angler was delighted to have caught 5 fish in an afternoon on mudeyes.
IFS would like to thank Forico for their ongoing support of Tasmanian trout anglers, and Civilscape for their thoroughly professional work.
Source : https://www.ifs.tas.gov.au/news/2023/oct/23/talbots-lagoon-access-upgrades
Written by

Stephen Smith - Rubicon Web and Technology Training

Category: IFS, DPIPWE, MAST and Peak Bodies
Hits: 194